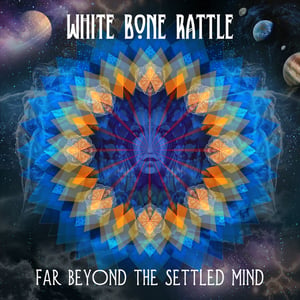 £

4.00
White Bone Rattles critically acclaimed debut EP "Far Beyond the Settled Mind"
Featuring "Rise with the Morning" Classic Rock Magazines Track of the Day and Planet Rock Radios Track of the Week..
Tracklisting
1. Rise with the Morning
2. Forget what I have seen
3. Seven Eves
4. Dallas Rabbit
5. Wait for the Sun to Rise
**REVIEWS**
Classic Rock Magazine ''...a dark psychedelic edge that draws inspiration from the giants of the 60s and 70s...''
i Like Music "...sounds that are inseparable from the drug-hazed days of the '60s and '70s."
Planet Rock Radio ''My band of the week''
FREE POSTAGE within the UK (add £1.50 for express worldwide postage)